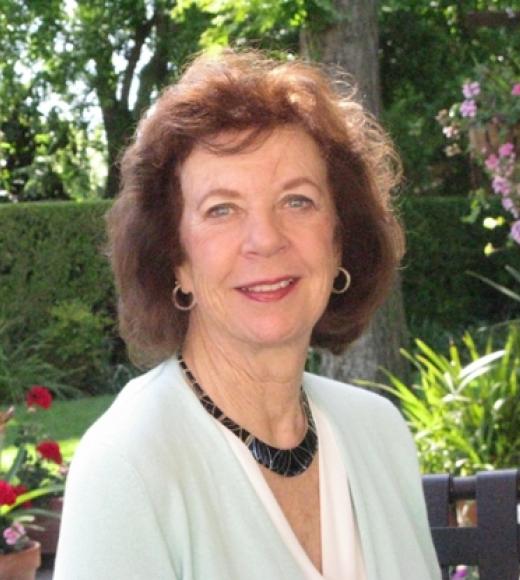 Christine M. Bruhn, Ph.D.
Position Title

Cooperative Extension Specialist Emerita
Unit

Food Science and Technology
Bio
Food Science (1983-2014)
Food Science Lecturer (1970-1978)
Professor Bruhn retired in 2014. 
Director (Retired), Center for Consumer Research.  Dr. Bruhn was trained in consumer behavior, food science, and consumer economics. She taught food science and consumer courses at the University of California and California State University for over ten years before joining Cooperative Extension in 1986. As a Consumer Food Marketing Specialist, Dr. Bruhn studied consumer attitudes toward food safety and quality and conducted educational programs which informed consumers about new products and new technologies.
She served as Chair of FANSA, the Food and Nutrition Science Alliance composed of the American Society for Nutritional Sciences, the American Dietetic Association, the American Society for Clinical Nutrition, and the Institute of Food Technologies, is past Chair of the Institute of Food Technologies Food Science Communicators and the Nutrition Division, and served as a Scientific Lecturer for the Institute, from 1992-97.
Research conducted by the Center for Consumer Research generated knowledge that laid the basis for effective decision making by consumers at a personal level and for effective policy and actions by public and private organizations.
Dr. Bruhn has authored over ninety popular and professional papers on consumer attitudes toward food. She has received numerous national and international requests to address consumer issues.  
A few examples of articles about her work: 
Bruhns - Researchers find ice cream is a good source of calcium - UCD CalAggie 4 24 1997
SWEET SENSATIONS: Finding science—and gratification—in whipping cream - UC Davis News, 4 6 2006, by Clifton B. Parker
Degrees
B.S. Home Economics, University of California, Davis, 1966
M.S. Home Economics, Univeristy of California, Davis, 1970
Ph.D. Consumer Research, University of California, Davis, 1986
Membership in Professional Associations
American Dairy Science Association
American Council on Consumer Interest
American Dietetic Association
California Nutrition Council
Institute of Food Technologists
International Association for Food Protection
Phi Tau Sigma Honorary Society
Sigma Xi
Society for Nutritional Education