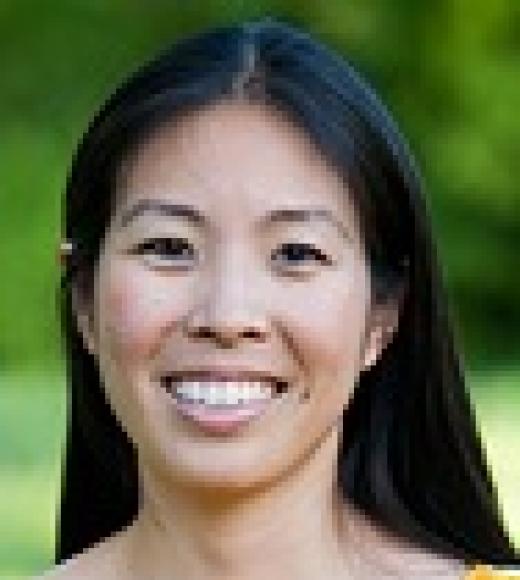 Selina Wang, Ph.D.
Position Title

Assistant Adjunct Professor
Unit

Food Science and Technology
1136 Robert Mondavi Institute - North
Bio
Degrees:
Ph.D., Department of Chemistry, University of California, Davis, 2008
B.A., Chemistry with Honors, University of California, Santa Cruz, 2003
Research:
Selina Wang is the research director of the UC Davis Olive Center and an adjunct faculty at the Department of Food Science and Technology. Her postdoctoral project – chemistry and sensory study on the quality and purity of supermarket olive oil from 2009 to 2011 – received worldwide attention and was covered by over 1000 media outlets. This study was instrumental to the new olive oil standards for the State of California in 2014. She joined the Olive Center as research director in 2011, managing collaborative projects with the university and industry and helping to find practical solutions to push the forefront of olive research and education. Current research interests include purity and quality, chemistry and sensory correlation, byproducts management, harvesting and processing advancement, analytical method development for olives and olive oil. Dr. Wang is interested in many aspects of food science and chemistry using olives and olive oil as study cases.
Publications:
Torrecilla, J. S.; Vidal, S.; Aroca-Santos, R.; Wang, S. C.; Cancilla, J. C. Talanta 2015: "Spectroscopic Determination of the Photodegradation of Monovarietal Extra Virgin Olive Oils and their Binary Mixtures through Intelligent Systems"
Tena, N.; Wang, S. C.; Aparicio-Ruiz R.; Garcia-González, D. L.; Aparicio, R. J. Agric. Food Chem. 2015, 63(18), 4509-4526: "An In-Depth Assessment of Analytical Methods for Olive Oil Purity, Safety and Quality Characterization"
Zhu, H; Wang, S. C.; Shoemaker, C. F. Flavour Fragr. J. 2015: "Volatile Constituents in Sensory Defective Virgin Olive Oils"
Li, X.; Woodman, M.; Wang, S. C. J. Sep. Science 2015: "High-performance Liquid Chromatography with Fluorescence Detection for the Rapid Analysis of Pheophytins and Pryopheophytins in Virgin Olive Oil"