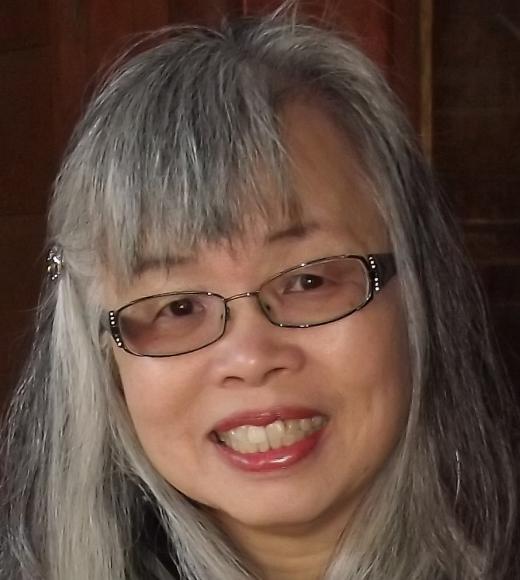 Pamela Tom, M.S.
Position Title

Academic Coordinator Emerita
Unit

Food Science and Technology
Bio
Food Science (1973-2013)
Pam Tom retired in 2013. 
Career Accomplishments
Following a career that spanned 40-years with the University of California, Pamela Tom retired as the California Sea Grant extension seafood academic coordinator based in the Department of Food Science and Technology at UC Davis.  She was a co-pioneer in adopting the Internet in the early 90s to create an innovative seafood outreach program reaching the seafood community (including fishermen, processors, food inspectors, researchers, educators, consumers, et. al.) worldwide. 
She administered two viable Internet resources to help professionals understand and implement the 1995 US Food and Drug Administration's mandatory Seafood Hazard Analysis and Critical Control Point (HACCP) regulation (21 CFR 123) for seafood processors and importers conducting commerce in the US.  HACCP is a science-based preventive food safety management and control system involving record keeping, corrective action and verification procedures.
Her work in building and managing the SeafoodNIC (Seafood Network Information Center Internet gateway for seafood safety, quality and other resources) and Seafood Hazard Analysis and Critical Control Point (HACCP) Internet Discussion List brought global attention to UC Davis and California Sea Grant as a reliable "Go to Source" for seafood safety information. The HACCP List is a platform for seafood experts to share research and regulatory information on seafood processing, safety, quality and training information.  For nearly two decades she remains active with the Seafood HACCP Alliance for Training and Education (SHA) steering committee. She was a member of the SHA editorial committee which revised the HACCP Training Curriculum, 5th Ed. (2011) that is used in the FDA's mandated training of HACCP principles to ensure that safe and wholesome seafood is marketed in the U.S.  in addition to training hundreds of industry and regulatory personnel on the basic HACCP principles, she traveled across the US on behalf of the SHA in training new trainers to become proficient in educating others in HACCP and Sanitation Control Procedures.
Upon her retirement, the SeafoodNIC and HACCP List were transferred to a new home on the west coast, the Oregon State University Seafood Research & Education Center in Astoria, OR.  OSU was selected for its strong commitment and leadership into the 22nd century in seafood safety and quality research and training on the west coast.
She was a project partner and collaborator representing California with five other Land Grant Universities across the U.S. in developing a resource web site on seafood consumption for healthcare providers and consumers to help clarify the benefits and risks of consuming seafood: Seafood Health Facts: Making Smart Choices (www.seafoodhealthfacts.org).  The project was partially funded through a grant from the National Integrated Food Safety Initiative (Grant No. 2007-51110-03815) of the National Institute of Food and Agriculture, U.S. Department of Agriculture in 2007.
Ms. Tom was invited to author the chapter, "Implementing the Seafood HACCP Regulation," in The Seafood Industry:  Species, Products, Processing, and Safety, 2nd Ed., (2012), edited by L. Ankenman Granata, G. J. Flick, Jr. and R. E. Martin, Wiley-Blackwell, pp. 308-317.
Prior to her outreach accomplishments in the seafood field, Ms. Tom worked at UCD with extension in fruit and vegetable processing and consumer food marketing.  While completing her Master of Science degree in Consumer Science at UCD she was a teaching assistant in upper division foods laboratory courses: FST 101A and FST 101B.
Honor and Professional Society Memberships
California Fisheries and Seafood Institute, Board of Directions – Ex Officio Member

Chinese American Food Society – Life Member

Institute of Food Technologists – Emeritus Member

International Association of Fish Inspectors – Life Member

Kappa Omicron Nu Honor Society - Life Member

Pacific Fisheries Technologists – Emeritus Member

Phi Tau Sigma (The Honor Society of Food Scientists) -  Life Member