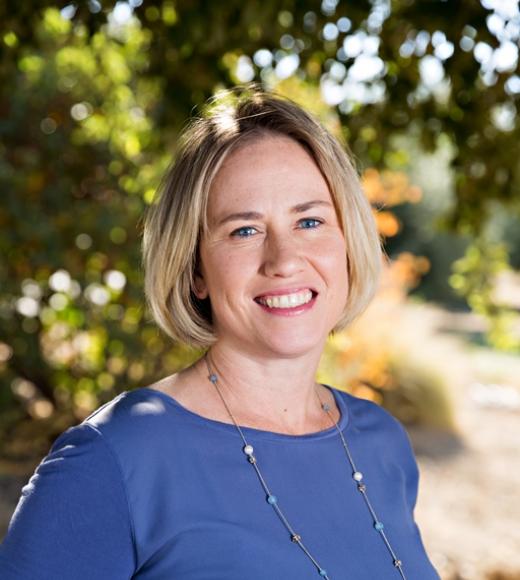 Maria L. Marco, Ph.D.
Position Title

Professor & Microbiologist. Chair of the Food Science Graduate Group
Unit

Food Science and Technology
3200 Robert Mondavi Institute - South
Bio
Degree
Ph. D. University of California, Berkeley, 2002
Research
Professor Marco is investigating the microorganisms in foods and intestinal ecosystems. Her research emphasizes lactic acid bacteria and the contributions of these bacteria to the production of fermented foods and beverages and to human health and well-being. Dr. Marco and her team use approaches in systems biology, genetics, and ecology to study the common and unique properties of individual strains as well as the functional capacities of food and gut microbiomes.
Selected Publications
Mary E. Kable, Yanin Srisengfa, Zhengyao Xue, Laurynne C. Coates, and Maria L. Marco. 2019. Viable and total bacterial populations undergo equipment- and time-dependent shifts during milk processing. Applied Environmental Microbiology 85:e00270-19

Zhengyuan Zhai, Cristina Torres-Fuentes, Dustin D. Heeney, and Maria L Marco. 2019. Synergy between probiotic Lactobacillus casei and milk to maintain barrier integrity of intestinal epithelial cells. Journal of Agricultural and Food Chemistry 67(7):1955-1962

Zhengyao Xue, Mary E Kable, and Maria L Marco. 2018. Impact of DNA sequencing and analysis methods on 16S rRNA gene bacterial community analysis of dairy products. mSphere 3(5) 410-18

Dustin D. Heeney, Zhengyuan Zhai, Zach Bendiks, Javad Barouei,, Alice Martinic, Carolyn Slupsky, and Maria L. Marco. 2018. Lactobacillus plantarum bacteriocin maintains epithelial barrier integrity to reduce diet-induced obesity. Gut Microbes 10(3) 382-397
Xiaochen Yin and Maria L. Marco. 2017. Host diet changes the population dynamics of indigenous and dietary Lactobacillus in the digestive tract. Scientific Reports 7:7267

Maria L. Marco, Dustin Heeney, Sylvie Binda,  Christopher J. Cifelli, Paul D. Cotter, Benoit Foligné, Michael Gänzle, Remco Kort, Gonca Pasin, Anne Pihlanto, Eddy J. Smid, and Robert Hutkins. 2017. Health benefits of fermented foods: microbiota and beyond. Current Opinion in Biotechnology 44:94–102

Javad Barouei, Zach Bendiks, Alice Martinic, Darya Mishchuk, Dustin Heeney, Yu-Hsin Hsieh, Dorothy Kieffer, Jose Zaragoza, Roy Martin, Carolyn Slupsky, and Maria L Marco. 2017. Microbiota, metabolome, and immune alterations in obese mice fed a high fat diet containing type 2 resistant starch. Molecular Food Nutrition Research 61:1700184

Dustin D. Heeney, Mélanie G Gareau, and Maria L. Marco. 2017. Intestinal Lactobacillus in health and disease, a driver or just along for the ride? Current Opinion in Biotechnology 49:140-147
Benjamin L. Golomb, Lauren A. Hirao, Satya Dandekar, and Maria L. Marco. 2016. Gene expression of Lactobacillus plantarum and the commensal microbiota in the ileum of healthy and early SIV-infected rhesus macaques. Scientific Reports 6:24723
Bokyung Lee, Xiaochen Yin, Stephen M. Griffey, and Maria L. Marco. 2015. Attenuation of colitis by Lactobacillus casei BL23 is dependent on the dairy delivery matrix. Applied Environmental Microbiology 81(18):6425-35
Benjamin L. Golomb and Maria L. Marco. 2015. Lactococcus lactis metabolism and gene expression during growth on plant tissues. Journal of Bacteriology 197(2):371-81

Thomas Williams and Maria L. Marco.  2014. Phyllosphere microbiota composition and microbial community transplantation on lettuce plants grown indoors. mBio E01564-14.
For a complete list of publications, please see full bibliography.
Awards and Honors
2012 American Society for Microbiology, Distinguished Lectureship Award
1995   Pre-Intramural research training award (Pre-IRTA). National Institute of Dental and Craniofacial Research, Bethesda, Maryland
Extension of Knowledge Activities
FST104 – Food Microbiology
FST204 – Advanced Food Microbiology