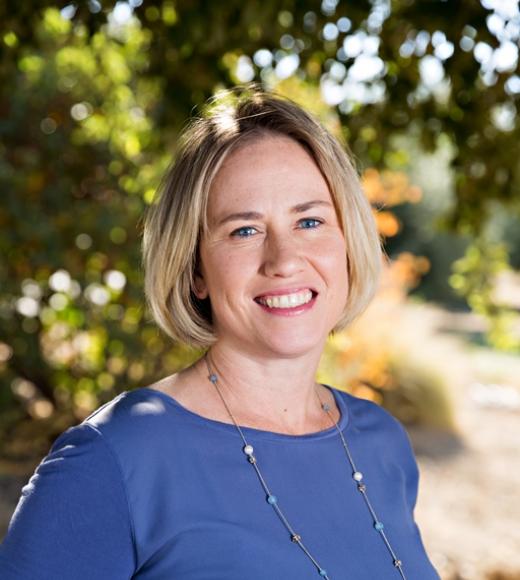 Maria L. Marco, Ph.D.
Unit

Food Science and Technology
3200 Robert Mondavi Institute - South
Bio
Degree
Ph. D. University of California, Berkeley, 2002
Research
Professor Marco's team is investigating the ecology and molecular genetics of beneficial bacteria associated with plant surfaces and mammalian digestive tracts. Organisms of particular interest in the Marco lab are Lactic Acid Bacteria (LAB) found in plant and gut environments. LAB are important for the production of (fermented) food products and specific strains are currently being applied as probiotics to deliver health benefits in the human gut. This lab aims to understand the molecular adaptations and activities of LAB in the context of the indigenous plant and gut microbiota to improve food production and maintain human health.
Selected Publications
Xiaochen Yin, Michelle R. Salemi, Brett S. Phinney, Velitchka Gotcheva, Angel Angelov, and Maria L. Marco. 2017. Lactobacillus delbrueckii ssp. bulgaricus milk- and low-temperature-associated proteomes. mSystems 2(5): e00027-17.
Dustin D. Heeney, Mélanie G Gareau, and Maria L. Marco. 2017. Intestinal Lactobacillus in health and disease, a driver or just along for the ride? Current Opinion in Biotechnology. 49:140-147.
Xiaochen Yin and Maria L. Marco. 2017. Host diet changes the population dynamics of indigenous and dietary Lactobacillus in the digestive tract. Scientific Reports 7: 7267
Javad Barouei, Zach Bendiks, Alice Martinic, Darya Mishchuk, Dustin Heeney, Yu-Hsin Hsieh, Dorothy Kieffer, Jose Zaragoza, Roy Martin, Carolyn Slupsky, and Maria L Marco. 2017. Microbiota, metabolome, and immune alterations in obese mice fed a high fat diet containing type 2 resistant starch. Molecular Food Nutrition Research 61, 1700184.
Mary E. Moore, Yanin Srisengfa, Miles Laird, Jose Zaragoza, Jeremy McLeod, Jessie Heidenreich, and Maria L. Marco. 2016. The core and seasonal microbiota of raw bovine milk in tanker trucks and the impact of transfer to a milk processing facility. mBio 7(4): e00836-16
Benjamin L. Golomb, Lauren A. Hirao, Satya Dandekar, and Maria L. Marco. 2016. Gene expression of Lactobacillus plantarum and the commensal microbiota in the ileum of healthy and early SIV-infected rhesus macaques. Scientific Reports 6:24723.
Wenting Ju, Anne-Laure Moyne, and Maria L Marco. 2016. RNA-based detection does not accurately enumerate living Escherichia coli O157:H7 cells on plants. Frontiers in Microbiology
Bokyung Lee, Xiaochen Yin, Stephen M. Griffey, and Maria L. Marco. 2015.  Attenuation of colitis by Lactobacillus caseiBL23 is dependent on the dairy delivery matrix. Applied Environmental Microbiology 81(18):6425-35.
For a complete list of publications: http://www.ncbi.nlm.nih.gov/myncbi/browse/collection/40136082/