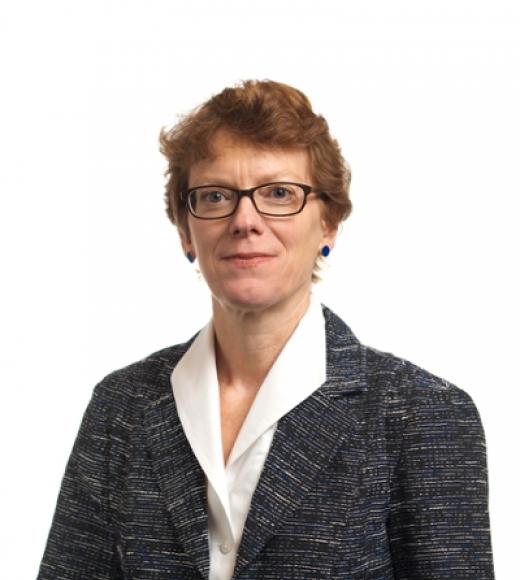 Kathryn L. McCarthy, Ph.D.
Unit

Food Science and Technology
Bio
Food Science (1988-2015)
Professor McCarthy retired in 2015. 
Degree
Ph. D. University of California, Davis, 1987
Research
Professor McCarthy applied engineering principles to evaluate and predict food properties to ensure that quality is enhanced through processing and shelf life. This work focused on the use of experimental evaluation and mathematical analysis of flow behavior and mass transfer, with an emphasis on rheology, moisture and lipid transport and mixing. 
Selected Publications
Oztop, H.M., McCarthy, K.L., McCarthy, M.J., Rosenberg, M. 2012. Uptake of divalent ions (Mn+2 and Ca+2) by heat-set whey protein gels. J. Food Science 77(2):E68-73.
Rumsey, T.R., McCarthy, K.L. 2012. Modeling oil migration in two-layer chocolate-almond confectionery products. J. Food Engineering (111):149-55.
Tozzi, E.J., Bacca, L.A., Hartt, W.H., McCarthy, K.L., McCarthy, M.J. 2012. Robust processing of capillary velocimetry data via stress-rescaled velocity functions. J. Rheology 56(6): 1449-1464.
Tozzi, E.J., Bacca, L.A., Hartt, W.H., McCarthy, M.J., McCarthy, K.L. 2013. Study of multi-lamination of a non-Newtonian fluid in a spit and recombine mixer using magnetic resonance imaging. Chemical Engineering Science 93:140-149.
McCarthy, M.J., and McCarthy, K.L. 2013. Ch. 25 Advanced sensors, quality attributes and modeling in food process control. IN: P. Taoukis, and others (eds). Advances in Food Process Engineering Research and Applications, Food Engineering Series, Springer, New York.
Extension of Knowledge Activities 
FST 50 - Introduction to Food Preservation
FST 110L - Food Processing Laboratory
EBS 130 - Modeling of Dynamic Processes in Biological Systems
EBS 231 - Mass Transfer in Food and Biological Systems