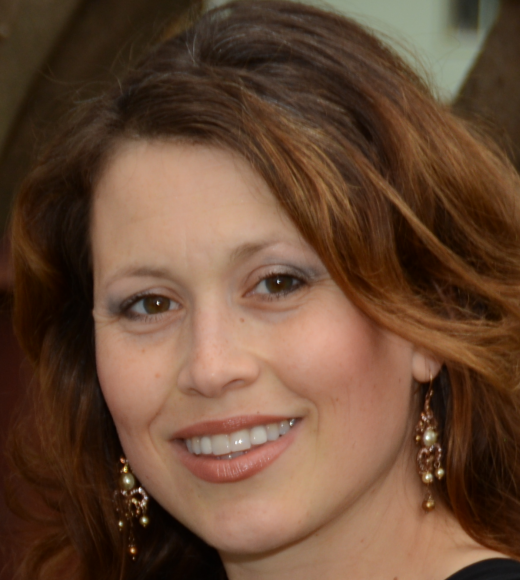 Jennifer T. Smilowitz, Ph.D.
Position Title

Associate Director of Human Studies Research Program Foods for Health Institute
Unit

Food Science and Technology
Bio
Education:
Postdoctoral Researcher, University of California Davis, 2008-2012
Ph.D., University of California Davis, 2008
Business Development Program, University of California Davis, 2006
Bachelor's Degree, University of California Los Angeles, 2001
Biography:
Dr. Smilowitz is a faculty affiliate in the Department of Food Science and Technology and Associate Director of the Human Studies Research Program for the Foods for Health Institute at University of California Davis. She holds a doctoral degree in Nutritional Biology with an emphasis in Endocrinology and completed her postdoctoral fellowship in Food Science from the University of California Davis. She has a well-established career in lactation and milk science, particularly human milk and clinical nutrition. Her approach to solving complex problems relies on implementing cross-disciplinary and multi-collaborative methods. She has published more than 50 scientific articles in peer-reviewed journals on lactation, milk and dairy science, and the intestinal microbiome across all life stages. She is a fellow of the University of California Davis School of Management which was instrumental in shifting her research toward translation to make a greater impact on human health. As a Certified Lactation Educator, Dr. Smilowitz supports breastfeeding and researches dietary solutions that support the health of the mother-infant dyad. She regularly gives lectures on the benefits of breastfeeding and its impact on the infant gut microbiome to health-care practitioners across northern Californian hospitals, clinics and Women Infants and Children (WIC) staff. In 2009, Dr. Smilowitz developed the Foods for Health Mentorship Program at University of California Davis. and has mentored over 100 undergraduate students majoring in Nutrition and Food Science. Dr. Smilowitz is an invited guest lecturer for various undergraduate and graduate-level courses in lactation, microbiology, nutrition and food science at the University of California Davis.
Dr. Smilowitz's education, training and the research program she has built over the past fifteen years have led her to the conclusion that improving the human condition starts with the health of babies. The first 1000 days—from pregnancy through a child's 2nd birthday--is a critical period in life when nutrition largely influences long-lasting health. Diet and lifestyle during these early stages of life have long-term consequences to human health and the breadth of individual potential. Dr. Smilowitz's current research program is widely translational and she is currently conducting several ongoing intervention trials involving dietary interventions that support the growth of beneficial gut microbes in infants, children and adults. 
9EU1z4YAAAAJ