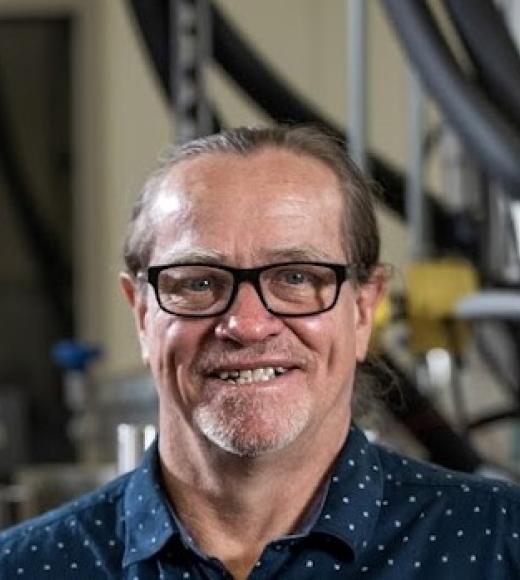 Glen Fox, Ph.D.
Position Title

Anheuser-Busch Endowed Professor of Malting and Brewing Sciences
Unit

Food Science and Technology
2158 Robert Mondavi Institute - North
Bio
Food Science (2019 - )
Degree
Ph.D., Southern Cross University, Australia
Research
Dr Glen Fox's areas of research are barley, malt and brewing quality. His current research focus is on starch structure and its impact on wort and beer quality. Another research interest is using a number of 'omics platforms to understand the complex biochemical changes during malting and brewing and the final compositional profile of beer. In 2018, he was made a Fellow of the Institute of Brewing. He has been on a number of methods committees for the American Society of Brewing Chemists. Dr Fox has also been on organizing committees for a number of national and international conferences.
He has numerous book chapters and over 100 peer-reviewed journal articles and is senior editor of the book "Achieving sustainable cultivation of barley"; Burleigh Dodds Science Publishing. Dr. Fox is co-author of "Scientific Principles of Malting & Brewing Science (2nd)" to be published in 2023.
He is associate editor for the Master Brewers Association Technical Quarterly, the Journal of Near Infrared Spectroscopy, and the Journal for the Science of Food and Agriculture.
Professor Fox is in charge of the undergraduate and graduate brewing programs, the Anheuser Busch InBev Pilot Brewery and Sierra Nevada Brewing research laboratory. He has two full time staff managing these facilities, Mr. Joe Williams (Sierra Nevada Brewing Company Endowed Brewer) and Ms. Kelly Scott, Assistant Brewer.
Professor Fox is also an instructor for the UC Davis Continuing and Professional Education brewing courses.
20EbNCsAAAAJ