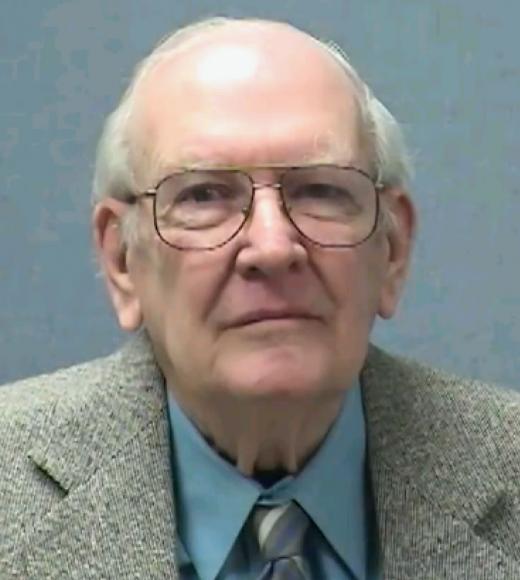 George K. York II, Ph.D.
Position Title

Cooperative Extension Specialist, Emeritus
Unit

Food Science and Technology
Bio
1925-2008
Food Science (1960-1993)
Dr. York was 82 when he died Jan. 30, 2008 in Davis. He retired in 2003. When he first started working at UC Davis, he took a professorial role as the Department's Food microbiologist, teaching several courses and labs. He then transferred to the UC Davis Cooperative Extension where he worked for the remainder of his career.
For 55 years, Dr. York research and educational programs dealt with food-borne infections, especially botulism, and the bacteriological problems of wastewater from food processors and slaughterhouses, and safe home food preservation. While in his early career he focused on problems in the California food processing industry, he later devoted his time to working with consumer groups instructing them on the safe techniques they needed to employ in their preservation.
He was generous with his time, resources and extensive  knowledge of microbiology particularly emphasizing microbiological food safety. His presentations were peppered with microbiological humor which he used effectively in educating the audience in the seriousness of food safety, from the farm to the fork.
Born in Tucson and raised in Sacramento, Dr York was drafted into the U.S. Marine Corps before he had a chance to graduate from Sacramento High School during World War II. He was part of the fourth wave of Marines to land on Iwo Jima and was wounded on the 17th day of one of the bloodiest battles in the Pacific.
Following the war, Stanford University accepted him without a high school diploma. After graduating, he pitched in baseball's minor leagues before heading to UC Davis to earn a doctorate in 1960. He never left UC Davis, doing most of his work with UC's Cooperative Extension. 
During his career, Dr York investigated outbreaks of the deadly food toxin botulism in California, helped pioneering Sonoma wineries handle problems with contaminated wastewater, and taught many Californians how to cure olives and can tomatoes safely. 
He became so well known that the late rock entrepreneur Bill Graham invited him to take part in cultural festivals in San Francisco, and Sunset Magazine published his recipe for sourdough bread starter in its 50th anniversary edition. Sunset Magazine continued their relationship with Dr. York by having him review articles relating to safe preservation of home prepared foods.
After retiring in 1993, Professor York continued to teach at food preservation and safety courses with UC Extension. He also consulted extensively sharing his food safety microbiology knowledge.
Watch a video of George interviewed as part of a project about the history of the department.