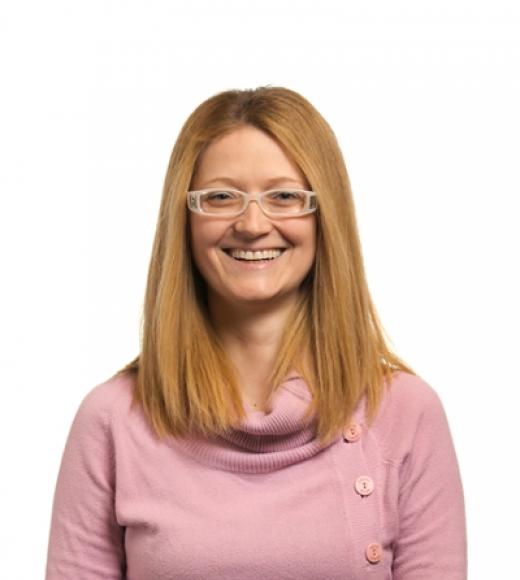 Daniela Barile, Ph.D.
Position Title

Associate Professor and Chemist
Unit

Food Science and Technology
3160 Robert Mondavi Institute - North
Bio
Degrees
Ph.D., Food Science, University of Piemonte Orientale A. Avogadro, Italy
M.S., Chemistry & Pharmaceutical Technology, University of Piemonte Orientale A. Avogadro, Italy
Research
Dr. Barile's research program focuses on milk functional glycomics. Her particular research interests are in combining an understanding of the chemical and biological properties of food components with analytics and engineering to characterize, bioseparate and biointegrate bioactive compounds in foods. In connection with this aim, her research spans three distinct but intersecting topics: i) analytical discovery of complex carbohydrates and peptides by advanced Mass Spectrometry, ii) development of efficient separation systems to isolate the identified carbohydrates in foods and food by-products, and iii) elucidation of the specific interaction of the carbohydrates with the human body and demonstrate the health benefits. In addition to analytical platform at her lab, Barile has also access to the food-grade pilot-scale filtration equipment in the Milk Process Research Lab (MPRL) to generate new bioactive fractions for functional studies to support the translation of these molecules as selective prebiotics. Research in the laboratory also embraces the characterization of glycosylated bioactive components in industrial by-products to enhance commodity agriculture, food processing and develop unique functional ingredients.
Selected publications
Le Parc A., Lee H., Chen K. and Barile D.* (2014). Rapid quantification of functional carbohydrates in food products. Food and Nutrition Sciences, 5: 71-78.
Dallas, D., Guerrero D., Parker E., Garay L., Bhandari A., Lebrilla C.B., Barile D., German, J.B. (2013). Peptidomic profile of milk of Holstein cows at peak lactation Journal of Agricultural and Food Chemistry 62 (1), 58–65.
Le Parc A., Dallas D.C., Duaut S., Leonil J., Martin P., Barile D.* (2014). Characterization of goat milk lactoferrin N-glycans and comparison with the N-glycomes of human and bovine milk. In press at Electrophoresis.
Lee H., Garrido D., Mills D.A., Barile D.* (2014). Hydrolysis of milk gangliosides by infant-gut associated bifidobacteria determined by microfluidic chips and high-resolution mass spectrometry. In press at Electrophoresis.
Lange M, Dallas DC, Lee HY, Le Parc A, Nobrega JM, Barile D.*( "Human Nutrition: Determining functional properties and sources of recently identified food components: oligosaccharides, glycolipids, glycoproteins and peptides." (2014). In press: Encyclopedia of Agriculture and Food Systems. Elsevier.
Dallas DC., Guerrero A., Khaldi N., Borghese R., Bhandari A., Underwood M.A., Lebrilla C.B., German J.B., Barile D.*(2014). A peptidomic analysis of human milk digestion in the infant stomach reveals protein-specific degradation patterns. In press at The Journal of Nutrition.
Dallas D.C., Meyrand M., Barile D.* (2014). Production and bioactivity of bovine (and related species) milk oligosaccharides. In press at: Food Oligosaccharides' edited by F.J. Moreno & M.L. Sanz – IFT Press; Wiley-Blackwell Oxford ISBN: 978-1-118-42649-4 pp.21-34
Dallas D.C, Weinborn V., de Moura Bell JMLN, Wang M., Parker E.A., Guerrero A., Hettinga K.A, Lebrilla C.B, German J.B., Barile D.* (2014). Comprehensive peptidomic and glycomic evaluation reveals sweet whey permeate from colostrum is a source of milk protein-derived peptides and oligosaccharides. In press at Food Research International.
Domizio P., Liu Y., Bisson L., Barile D.* (2014). Use of non-Saccharomyces wine yeast as novel sources of mannoproteins in wine. Food Microbiology 43 (2014) 5-15.
Mehra R, Barile D.*, Marotta M., Lebrilla C. B., Chu C., German J. B. (2014). Novel High-Molecular Weight Fucosylated Milk Oligosaccharides Identified in Dairy Streams. PlosOne, 9 ( 5 ) e96040.