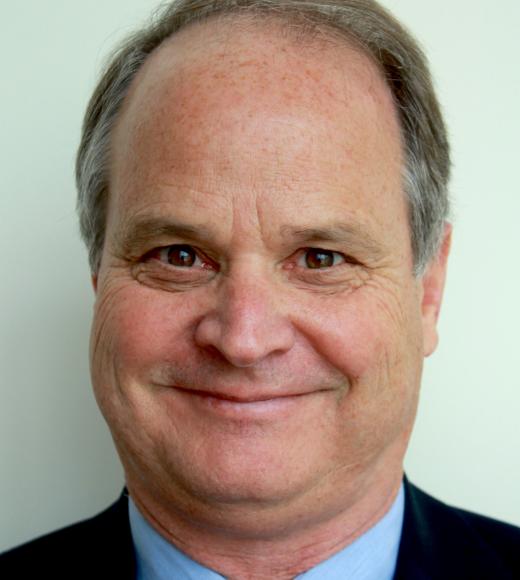 Carl K. Winter, Ph.D.
Position Title

Specialist in Cooperative Extension Emeritus
Unit

Food Science and Technology
Bio
Food Science (1991-2019)
Professor Winter retired in July of 2019. 
Degree
Ph. D. University of California at Davis, 1987
Research
Dr. Winter researched the detection of pesticides and naturally-occurring toxins in foods, how to assess their risks and identify how to use the science in the regulatory decision-making process. His most recent work included looking at the relationships between crop production systems and naturally-occurring toxins. He also studied how to improve educational activities through incorporation of music into food safety curricula.
Selected Publications
Winter, C.K., Burns, C., and Savage, S.  2019.  Interpreting Pesticide Residues in Food.  CAST (Council for Agricultural Science and Technology) Issue Paper 66, 16 pp.  CAST, Ames, IA.
Jara, E.A. and Winter, C.K.  2019.  Safety levels for organophosphate pesticide residues on fruits, vegetables, and nuts.  Int. J. Food Contamination 6, 6 (2019 

doi:10.1186/s40550-019-0076-7)

Everstine, K., Abt, E.,  McColl, D., Popping, B., Morrison-Rowe, S.,  Lane, R., Scimeca, J., Winter, C.K., Ebert, A., Moore, J. and Chin, H. 2018.  Development of a Hazard Classification Scheme for Substances Used in the Fraudulent Adulteration of Foods. Journal of Food Protection: 81(1): 31-36.
Winter, C.K. 2016. Presenting food science effectively. Journal of Food Science Education 15: 34-41.
Winter, C.K. and Jara, E.A. 2015.  Pesticide food safety standards as companions to tolerances and maximum residue limits. Journal of Integrative Agriculture, 14(11): 2358-2364.
Winter, C.K. 2015.  Chronic dietary exposure to pesticide residues in the United States. International Journal of Food Contamination, doi:10.1186/s40550-015-0018-y.
Clark, S. and Winter, C.K. 2015.  Diacetyl in Foods: A Review of Safety and Sensory Characteristics. Comprehensive Reviews in Food Science and Food Safety, 14: 634-643.
Winter, C.K., E.A. Jara, and J.R. Coughlin.  2015.  Addressing and understanding arsenic exposure.  Food Technology 69: 44-48.
Jara, E.A. and C.K. Winter.  2014.  Dietary exposure to total and inorganic arsenic in the United States, 2006-2008.  Int. J. Food Contam. doi:10.1186/s40550-014-0003-x.
Katz, J.M., M.R. LaFrano., Winter, C.K., and B.J. Burri. 2013. Modelling potential B-Carotene intake and cyanide exposure from consumption of biofortified cassava. J. Nutritional Science 2:1-8.
Winter, C.K. 2013. Pesticide biomonitoring: Applications and limitations for food safety risk assessment. New Food 16: 42-46.
Winter, C.K. 2012. Pesticide residues in imported, organic, and "suspect" fruits and vegetables. J. Agric. Food Chem. 60: 4425-4429.
Katz, J.M., C.K. Winter, S. Buttrey, and J.G. Fadel. 2012. Comparison of acrylamide intake from Western and guideline based diets using probabilistic techniques and linear programming. Food and Chemical Toxicology 50: 877-883.
Lambertini, E., M.D. Danyluk, D.W. Schaffner, C.K. Winter, and L.J. Harris. 2012. Risk of salmonellosis from consumption of almonds in the North American market. Food Research International 45: 1166-1174.
Winter, C.K. 2012. Pesticides in food. IN: Schrenk, D., ed. Chemical Contaminants and Residues in Foods. Woodhead Publishing Ltd., Cambridge, England.
Winter, C.K. and J.M. Katz. 2011. Dietary exposure to pesticide residues from commodities alleged to contain the highest contamination levels. Journal of Toxicology. doi: 10.1155/2011/589674.
Winter, C.K. 2011. Filling My Plate with fear. Food Technology. November, p. 92.
Winter, C.K. 2011. Food safety - other contaminants. IN: B.L. Caballero, L. Allen and A. Prentice (eds.), Encyclopedia of Human Nutrition 2nd Ed., Elsevier, Amsterdam.
Extension of Knowledge Activities
University Extension - Future of Pesticides
University Extension - Health Effects of Hazardous Materials
For more information on Dr. Winter, visit his home page.