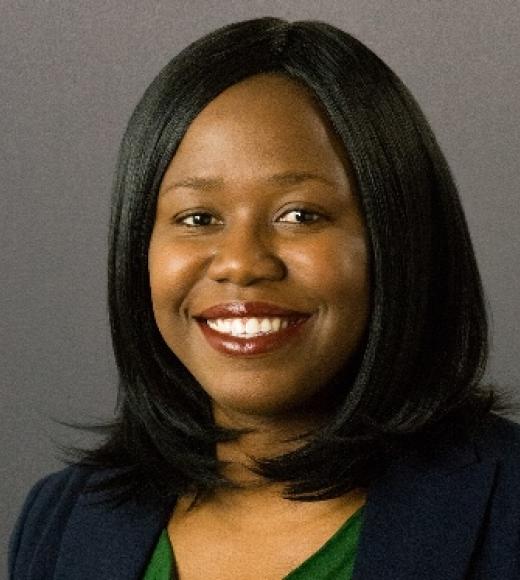 Bwalya Lungu, Ph.D.
Position Title

Assistant Professor of Teaching
Unit

Food Science and Technology
2206 Robert Mondavi Institute - South
Bio
Food Science (2015 - )
Degrees
Ph.D., Food Science, University of Arkansas, Fayetteville, Arkansas
M.S., Food Science, University of Arkansas, Fayetteville, Arkansas
BSc., Microbiology, University of Botswana, Gaborone, Botswana
Teaching
Dr. Bwalya Lungu is a seasoned food scientist and faculty member of the Department of Food Science and Technology at the University of California. Dr. Lungu has an extensive background in microbiology, food safety as well as conventional and molecular diagnostics of microorganisms. Dr. Lungu's wealth of experience includes a solid combination of academia, research and industry. This research and industry background encompassed exploring current and emerging diagnostic technologies to identify and detect animal and public health related organisms in food systems at both the cellular and molecular levels.
Dr. Lungu is focused on undergraduate training, education and development, with the goal to develop students with the leadership and critical thinking skills needed as researchers and scientists in the food industry. Dr. Lungu uses a teaching approach that combines the creative use of technology with traditional methods of teaching to connect with her diverse student population, to create a learning experience that is both progressive and effective. Dr. Lungu also leverages her background in research and industry to teach students how to integrate theoretical knowledge with practical concepts that can be applied for "real world" solutions in the food industry.
In addition, Dr. Lungu has contributed to the development of this dynamic field by providing presentations, lectures and written articles in the areas of food safety and microbial diagnostics. Her papers have been published in several peer reviewed journal articles. In addition to her university duties, Dr. Lungu also serves on the USDA-NPIP technical committee where she offers her expertise in food safety and molecular diagnostics.
Dr. Lungu currently teaches the introductory food science, folklore and health class (FST 10) that focuses on providing students with a strong foundation for understanding modern day foods, their properties and safety aspects. In this class, ancient and modern food folklore is examined using the latest advances in science, as related to health and well-being. This class focuses on exploration of foods and science as it relates to food safety, organic food, herbalism, food preservation, and nutritional enhancement. 
_eisHLoAAAAJ&hl