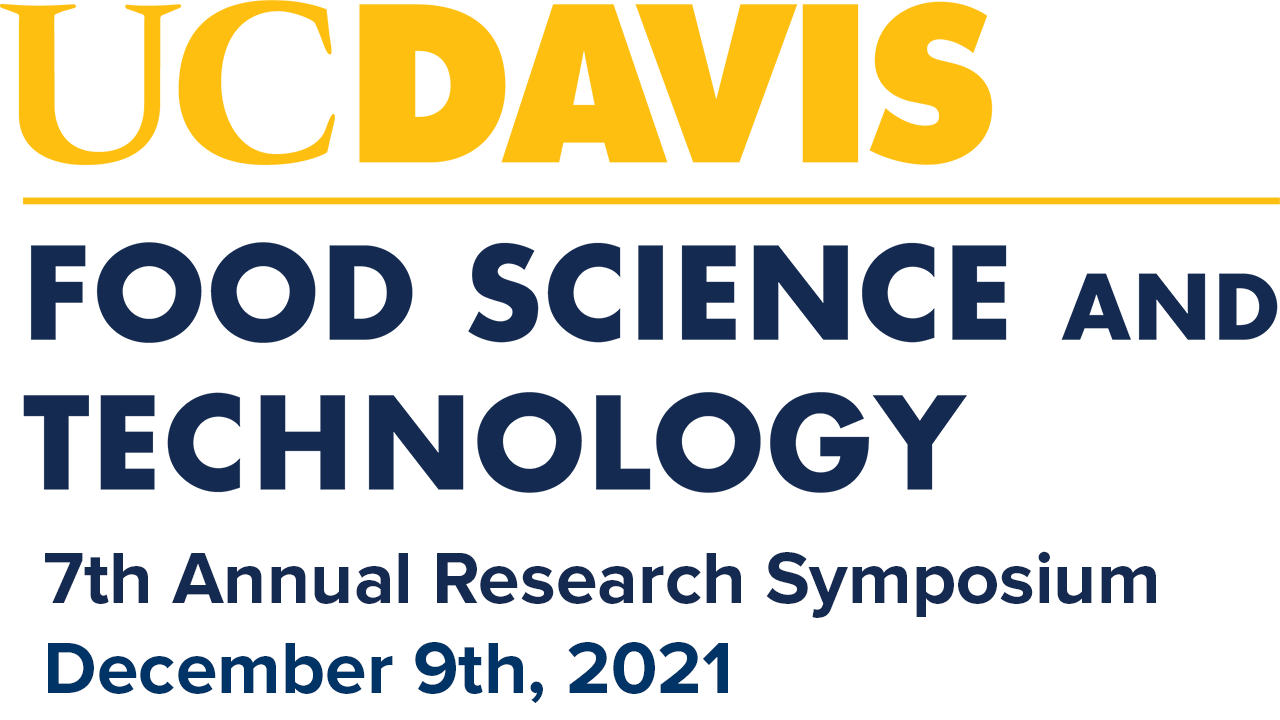 Location
Sensory Theater, Robert Mondavi Institute Sensory Building

December 9th, 2021: 7th Annual Research Symposium, UC Davis Department of Food Science and Technology
This research symposium presents cutting-edge research conducted by the faculty, staff and students in the department of Food Science and Technology. Talks will feature recent advances in the interdisciplinary field of food science and their applications to improve quality, safety, and sustainability of food systems and consumer health.  Registration starts at 8:30 am, with the talks starting at 9:00 am.

Note: The symposium is free, but we are basing the lunch count on the number of respondents.   The symposium is intended for UC Davis faculty, students, staff, and affiliates.  

We are following the In-Person Activity Guidance for UC Davis 
1. Vaccination or proof of a recent negative COVID-19 test is required for all indoor events of 100 or more attendees at a UC Davis facility that include food or drinks. Attendees should bring a photo ID to confirm vaccination/test for the person entering. 
2. UC Davis campus employees or students are required to show their valid Daily Symptom Survey compliance email.
3. Face coverings: 
Everyone is required to wear face coverings indoors, regardless of vaccination status.
Unvaccinated individuals are also required to wear a face covering outdoors in crowded spaces.