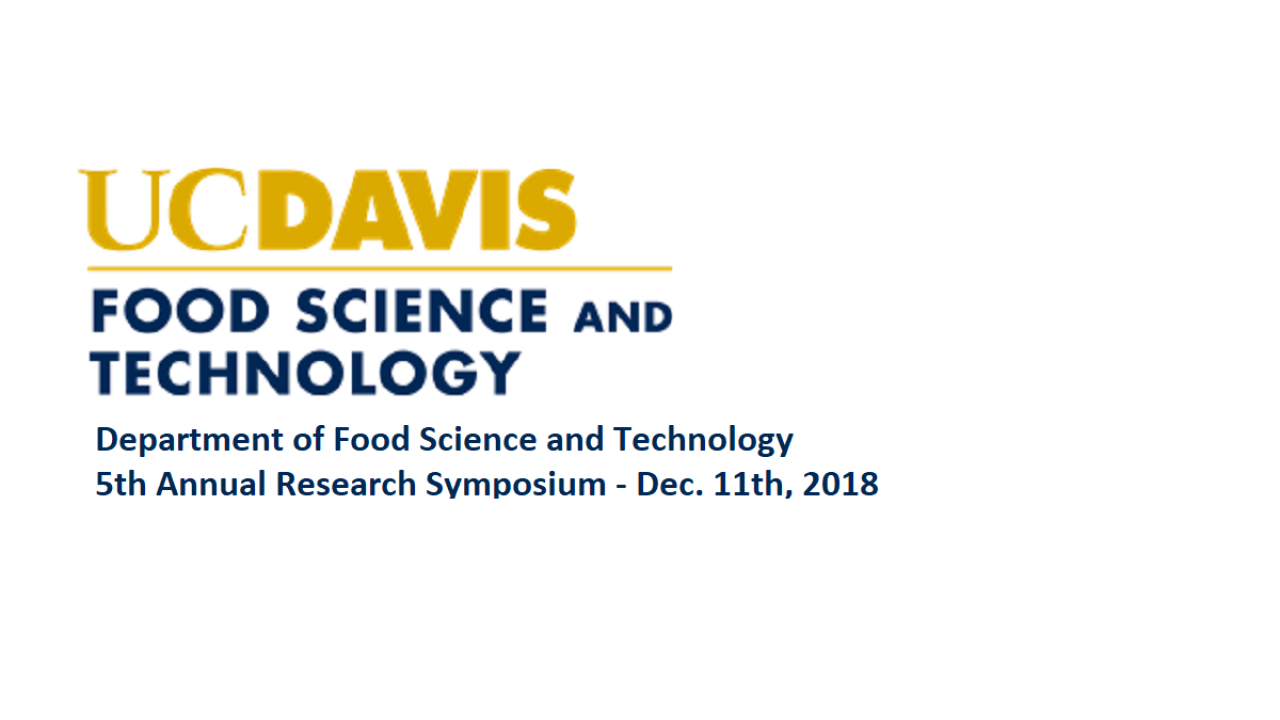 Location
Robert Mondavi Institute Sensory Theater & Lobby
Cost:  FREE.  REGISTER NOW
Registration begins at 8:30 am. with Coffee/Decaf/Tea.  Event begins at 9:00 am.
Lunch is included.  
The symposium is intended for UC Davis faculty, students, staff, and affiliates.  
This research symposium presents cutting edge research conducted by the faculty, staff, and students in the department of Food Science and Technology. Talks will feature recent advances in the interdisciplinary field of food science and their applications to improve quality, safety, and sustainability of food systems and consumer health.
Draft agenda to be posted soon.
For any questions, please contact Zann Gates at zgates@ucdavis.edu, or Dr. Erin DiCaprio at eldicaprio@ucdavis.edu.