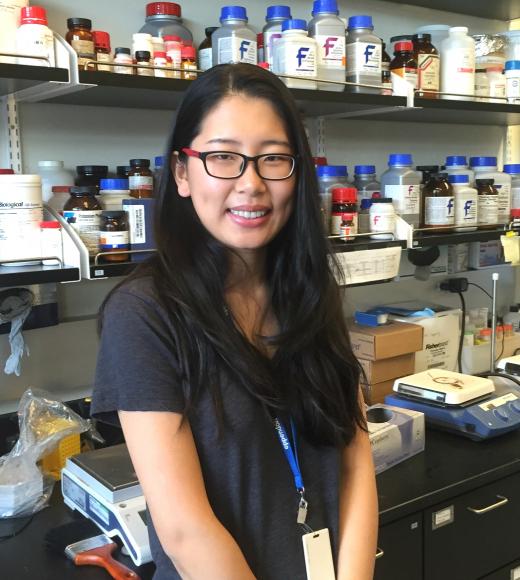 Zhengyao Zeya Xue, Ph.D.
Unit

Food Science and Technology
Bio
Degree Pursuing:
PhD
Degrees:
BSc. of Biological Sciences
Research:
Zeya graduated from Nanjing University in China with a Bachelor degree in Biological Sciences before she joined Maria Marco's laboratory in the Department of Food Science and Technology to pursue her Ph.D. degree. Her main research interests are in dairy associated microbiology. Currently, she is collaborating with several Californian dairy companies collaborating with several Californian dairy companies to develop a rapid and cost-effective method based on high-throughput DNA sequencing for the dairy industry to implement on site. This method is designed for the identification and quantification of bacteria in dairy products in order to minimize the contamination of undesirable bacteria that lead to unmarketable dairy products.
Apart from her research activities, Zeya is also the Treasurer of the Food Science Graduate Student Association, and an active member of Phi Tau Sigma honor society and of the Institute of Food Technologists.