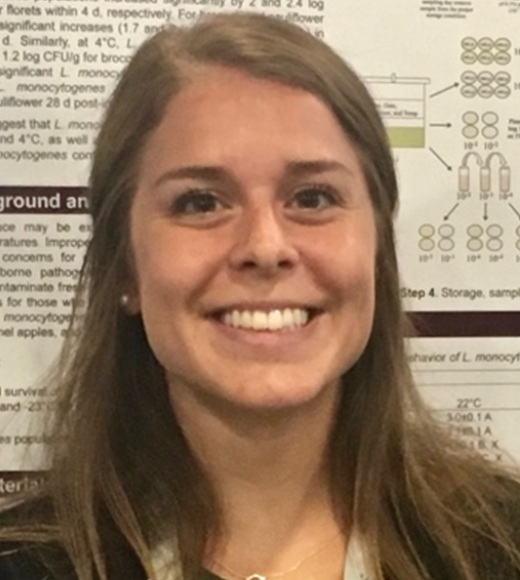 Sophie Pinton
Unit

Food Science and Technology
Bio
Degree Pursuing:
M.S.
Degrees:
BS Food Science and Technology, Virginia Tech
Research:
Sophie's research interests focus on the complex relationships between food supply issues, sustainability goals, and public health concerns. She is interested in developing and applying innovative bioconversion technologies to valorize food waste, agricultural byproducts, and other forms of overlooked biomass. 
As an undergraduate at Virginia Tech, Sophie was involved in food safety and microbiology research where she completed a growth and survival study of Listeria on fresh broccoli and cauliflower. Her experience with microbiology led her to the bioprocessing lab where she studied microbial fermentation of campus food waste to produce butanediol. She is excited to further explore novel fermentation pathways and their valuable products throughout her graduate career and in the industry.