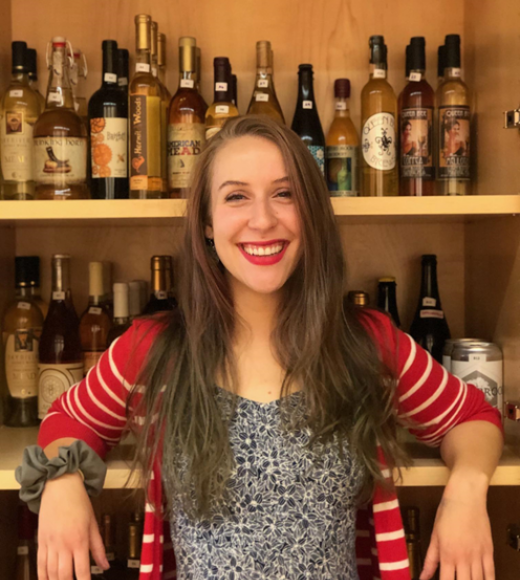 Kay Senn, M.S.
Unit

Food Science and Technology
Bio
Degree Pursuing:
M.S.
Degrees:
B.S. in Food Science and Technology, Clemson University
Research Advisor:
Hildegarde Heymann
Research:
Kay's research seeks to characterize the traditional mead style through chemical and sensory analyses. Volatile and standard enological analyses were carried out to elucidate the effects of processing methods and to explain the drivers of the sensory attributes. Trained panelists generated a lexicon specific to mead that will serve as the basis for an open source mead sensory wheel. This work will help mead makers improve their products and inspire patrons to feel more confident when tasting mead.